Thompson launches next generation VantageXL
Following the huge continuing success of the VantageXL platform, Thompson Aero
Seating today launches a new and enhanced 2022 design VantageXL. With
impressive personal living space, a fully flat horizontal bed, and 100% direct-aisle
access, the next generation VantageXL offers the ultimate in passenger comfort.
The latest VantageXL has a minimum seat width of 23" and a fully flat-bed width of at
least 24". There is extensive work and relaxation space, with multiple customisable
personal stowage solutions and the option of fully enclosed suite doors. The
VantageXL offers greater personal privacy and wellbeing.
Andy Morris, VP Commercial for Thompson Aero Seating, says: "With updated
modern styling and enhanced passenger comfort, we expect VantageXL's popularity
and success in business class to continue well into the future. A launch customer is
already in place with the first delivery planned for early 2023."
The enhancements to the VantageXL include an extended aisle-side privacy wing, a
new multi-function bi-fold table with PED holder and improved console surface
space. The new version also offers a pivoting multi-position cocktail table, with
compact closed stowage, a combined feature light and reading light with integrated
headphone hook, and an easy-to-remove table cassette for maintenance. The
VantageXL can now accommodate larger monitors of up to 20". Additional options
include a translucent divider and a soft touch monitor surround. The new aesthetics
and styling were created in conjunction with Factorydesign.
The enriched VantageXL has retained all the features for which it became so
popular, including the option of the relaxed lounge position for take-off. The
configuration allows for greater individual privacy, or the 'honeymoon' option can be
selected so that passengers travelling as a couple can enjoy the space together.
The new VantageXL will be available for customers to try for themselves at AIX
Hamburg on stand 7A05.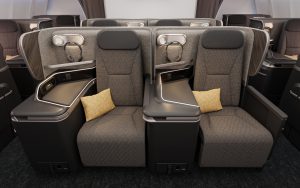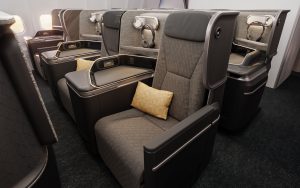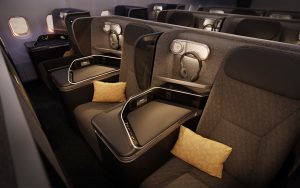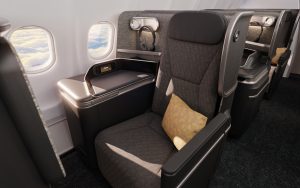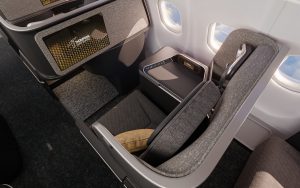 For further information please contact:
Press Contact:
press@aviccabinsystems.com
About Thompson Aero Seating
Thompson Aero Seating is recognised for cutting edge design, engineering and manufacture of
premium class, full-flat bed airline seating. Their bespoke solutions maximise passengers' personal
space and, through intelligent design, optimise every inch of the cabin.
Thompson Aero Seating is one of the leading suppliers of Business and First-class aircraft seating,
with a worldwide customer base featuring many of the world's top airlines including Delta, China
Eastern and Singapore Airlines. With increasing market share and an evolving and expanding product
portfolio. Thompson seats are installed upon all major aircraft platforms, including Airbus A321, A330
and A350 and Boeing B737 and B787.
www.thompsonaero.com